Industries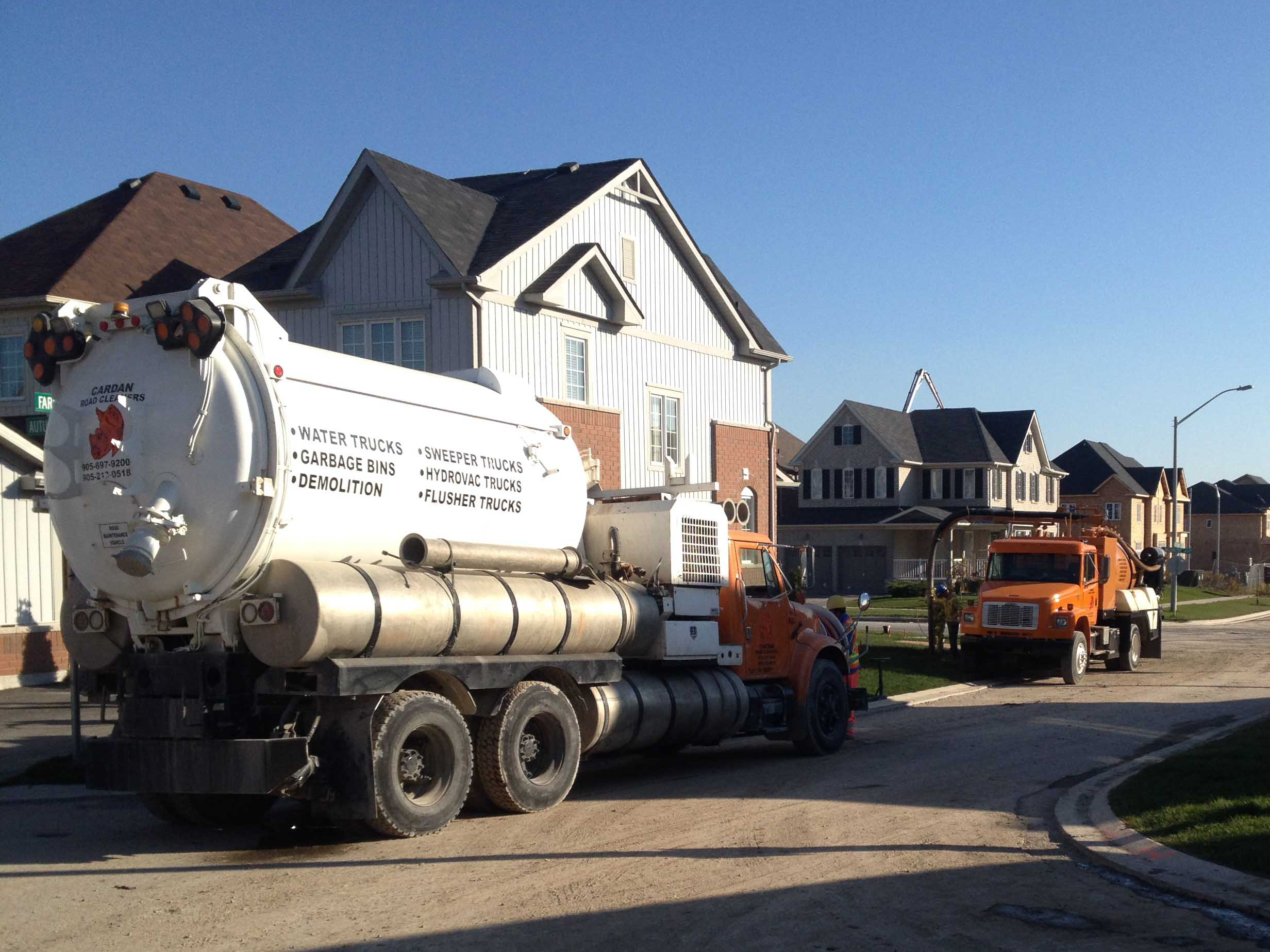 Cardan Hydrovac equipment and crew add tremendous value to excavation and cleanup projects in a wide variety of industry sectors including:
construction
industrial
residential
commercial
muncipal
oil & gas
power
utility
transportation
engineering
environmental
Construction, road maintenance and utility service crews all have the common objective of getting the job done safely, on time, and on budget. However, the need to work around buried facilities often poses safety risk for crews, and it can be very costly given the amount of time it takes to cautiously avoid damage. Cardan Hydrovac's equipment and crew provide a safe, quick and efficient alternative to conventional means of excavation, which has proven to increase our customers' productivity by more than 300%.
Call CARDAN Hydrovac today at 905-697-9200 for your next excavation or clean-up project.
Free estimates and competitive prices!