Hydrovac & Hydro Excavation Service Equipment
CARDAN Hydrovac has an extensive fleet of hydrovac trucks & equipment to tackle any excavation or cleanup situation.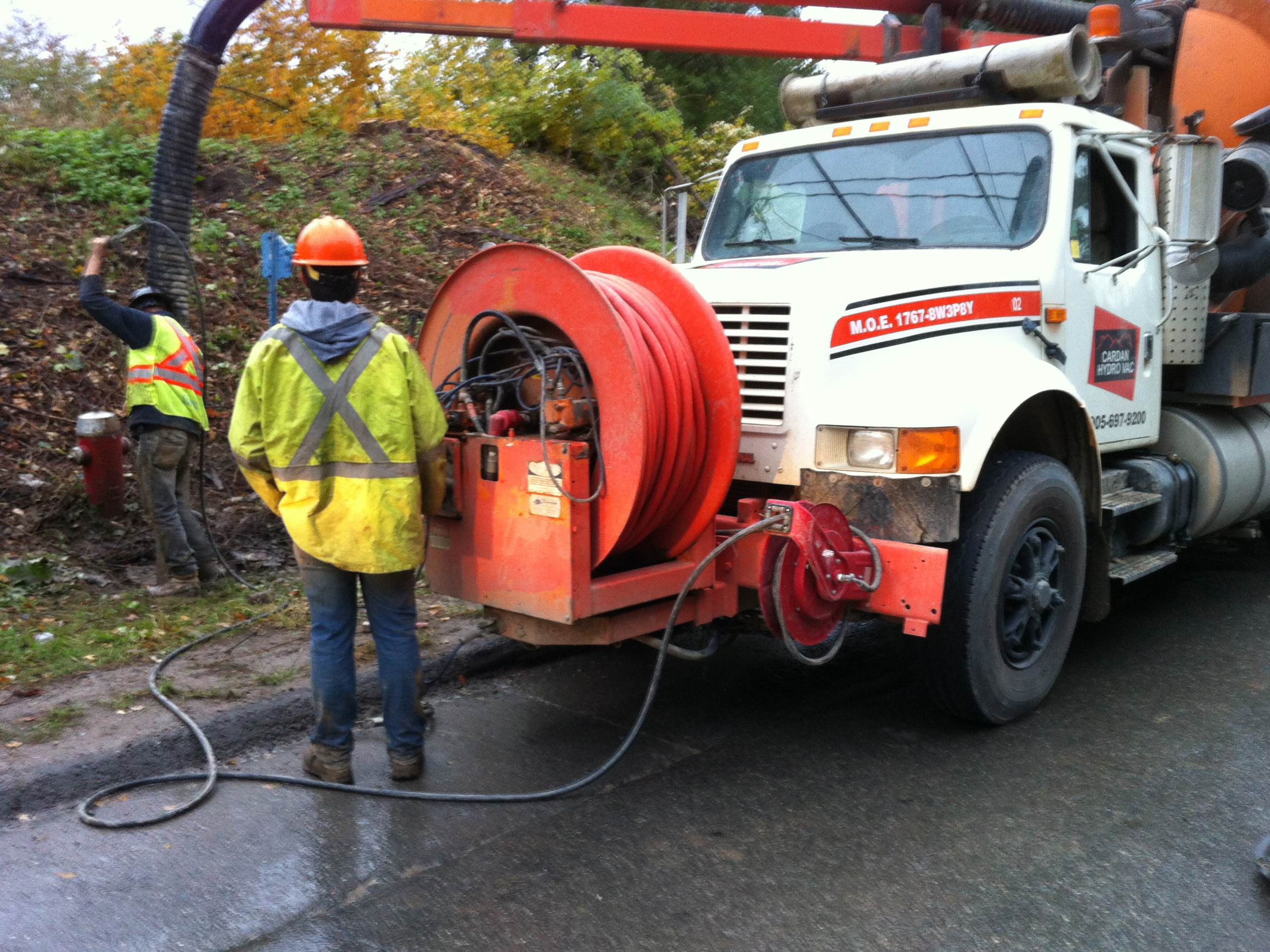 CARDAN Hydrovac utilizes commercial grade high pressure equipment that provides the highest level of service. Hydrovac equipment demands minimal site requirements, with wands that reach up to distances of 600' from the truck, enabling work to be done in areas of limited access. Trenches can be dug as narrow as 3" wide and go to depths up to 18' deep.
Our equipment is capable of handling high volumes of heavy debris, such as soil, water, sludge, spills, debris and practically any type of material.
Vactor 2115 truck:
15 cubic yard debris body
80 GPM water pump at 2000 psi
telescopic boom
jet rodder equipped
2000 gallon water tank capacity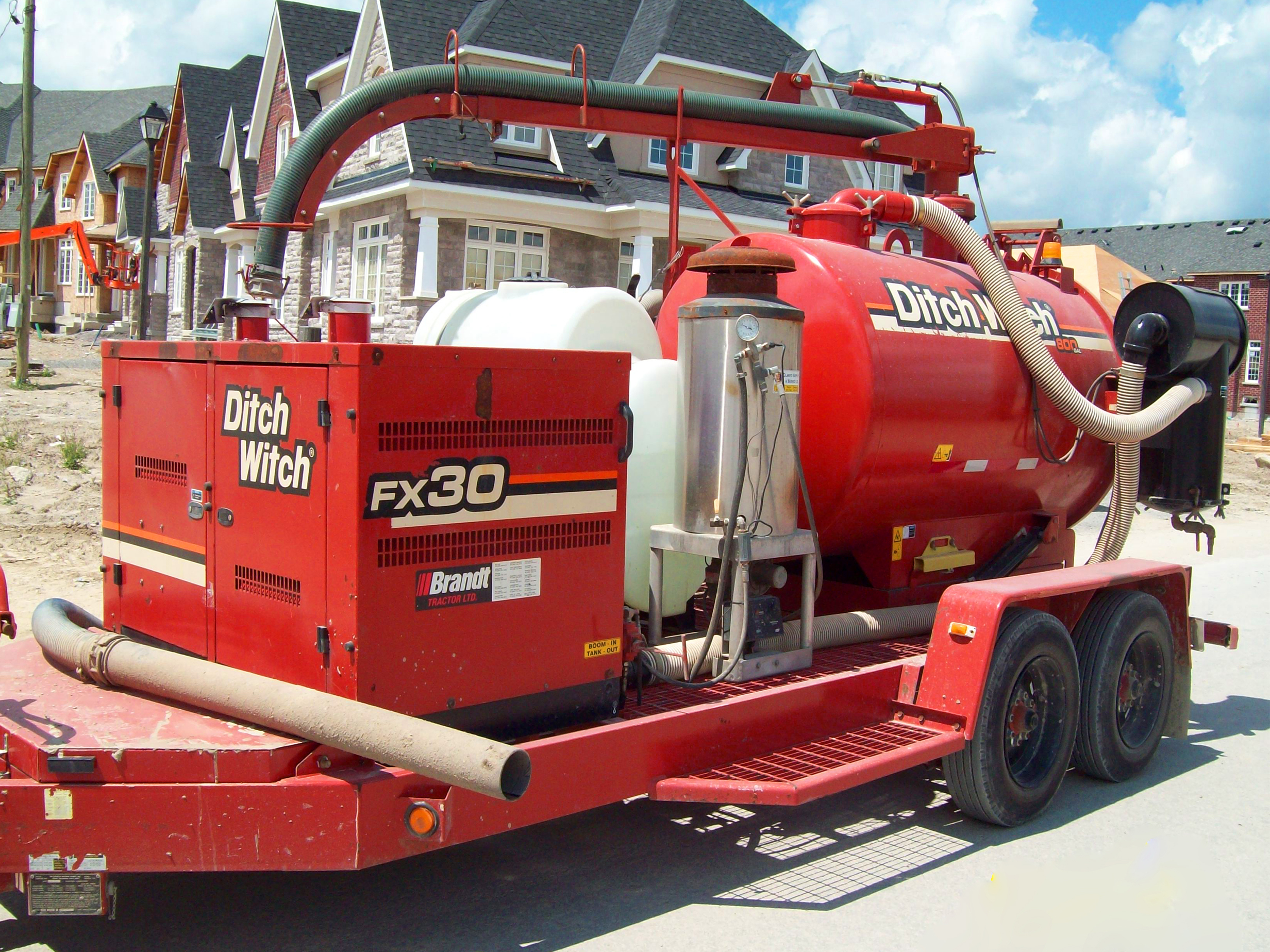 We also have smaller vac trucks and equipment that cause less damage to lawns:
six-way water jet cutting system efficiently disturbs soil for productive vacuum excavation
curb side operator's station that keeps tooling and hoses away from traffic
800-gallon (3028 L) tank
compact footprint capable of large-volume production
full-opening rear door with single-point latch provides easy spoils removal
best filtration capability on market
direct driven blower
quietest on the market at 73 dBA,
at 5,000 PSI, our vac trucks generate than enough water pressure and suction to perform a myriad of cleanup and soft excavation tasks.
Modern state-of-the-art truck features:
Late model equipment ensures dependability,
Designed and built specifically to flush and clean surfaces,
Well-maintained and serviced in-house,
Two-way radio equipped for quick dispatching,
GPS tracking to maintain location status,
Fully equipped to accommodate a large variety of services.
At any time CARDAN Hydrovac's fleet of trucks and equipment can be found all over Durham Region and GTA working on a vast array of projects.
Call CARDAN Hydrovac at 905-697-9200 for your next excavation or clean-up project.
Free estimates and competitive prices!